Dream222: IPL gets a new sponsor
With Vivo pulling out thanks to the India-China border standoff, the title sponsorship of the Indian Premier League goes at a 50% discount.
David Shepherd might be happy that he never officiated in the Indian Premier League. The late umpire, with a famous dislike for the "Nelson" (111) and its multiples, would probably not have liked that the title sponsorship for the 2020 edition was sold to fantasy company Dream 11 for ₹222 Crore.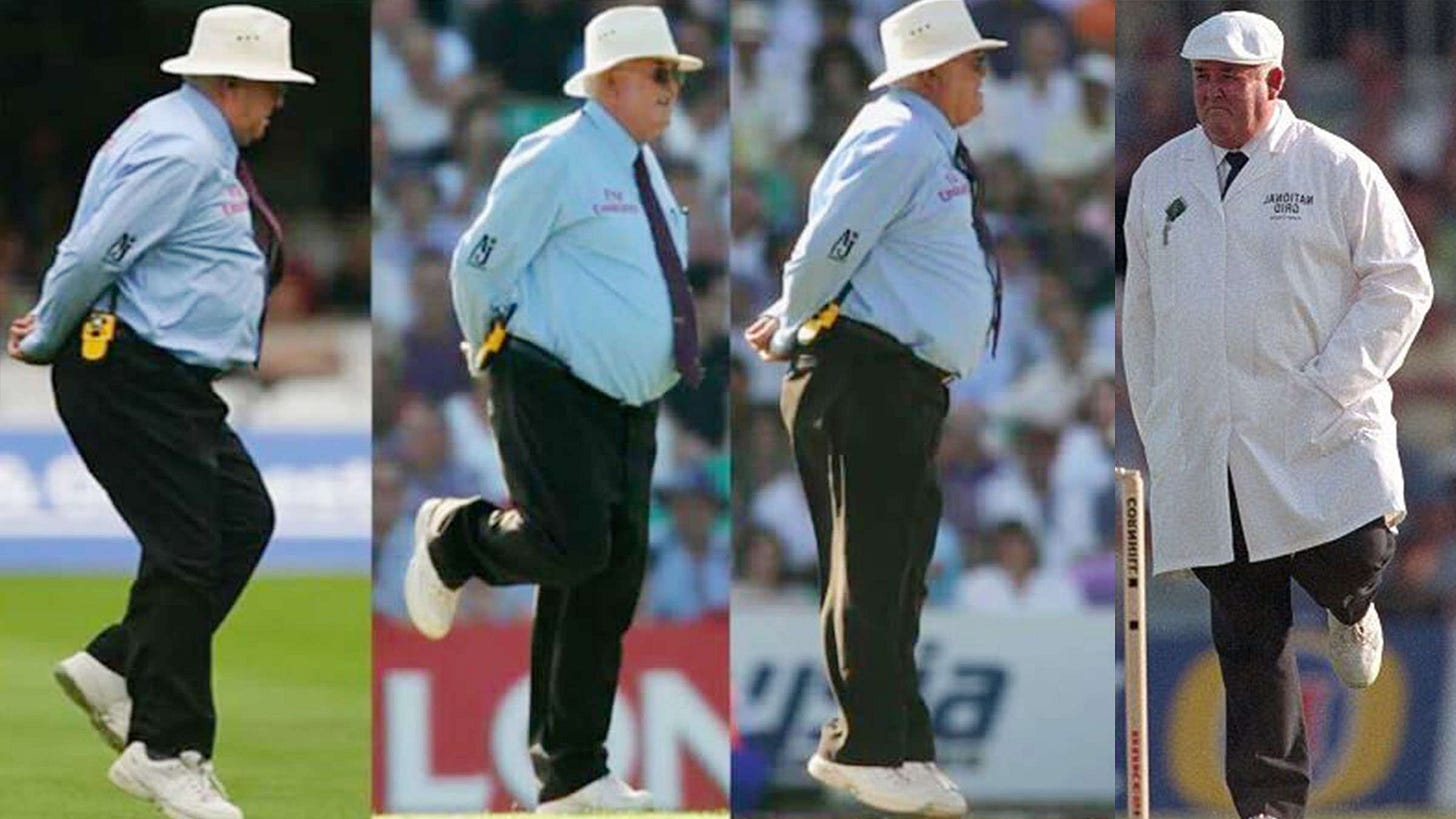 David Shepherd's "dance" whenever the score reached a multiple of 111. Source.
That is half the amount that mobile handset maker Vivo had initially offered for the sponsorship, before it pulled out on account of India-China border clashes, and curbs on Chinese apps and imports into India. As we had written in The Paper Wrap over the weekend, Vivo exercised a curious option in its contract with the IPL and pulled out of only the 2020 sponsorship. Based on what this has been sold for, the IPL might be happy that Vivo will be back next year.
It need not have been this way, had the IPL followed the principles of auction theory. Essentially, the auction last week was a "sealed bid first price auction", which has been shown to lead bidders to underbid. Here is what the bidders bid:
Tata Group, which had submitted Expression of Interest (EOI) did not bid on Tuesday. While Dream11 made a bid of Rs 222 crore, Byju's bid Rs 201 crore and Unacademy Rs 170 crore.

VIVO was paying the BCCI Rs 440 crore annually for the 5-year deal which they bagged in 2017
Dream11 will be facing regret of at least ₹21 Crore - with the next highest bidder bidding ₹201 Crore, all it would have taken Dream11 to win the bid was one rupee more (with the benefit of hindsight that is). In game theory parlance, Dream11 will be facing a "buyer's remorse", of having overpaid for the asset that they are going to buy.
The thing with a first price auction such as this one is that bidders are not aware of what the other bidders are bidding, and so there is the constant fear of overpaying. This means that all bidders end up bidding lower than their true willingness to pay, which results in lower revenue for the seller, which in this case is the IPL.
Instead, had the IPL followed a second price auction rule, where the bidder with the highest bid wins the bid at the price that the second highest bidder was willing to pay, then there would have been an incentive for all bidders to bid their true willingness to pay, and it is likely that the rights would have fetched more than ₹222 Crores.
(While "second price auction" might sound technical, popular online advertising exchanges such as Google and Facebook use versions of this algorithm to determine which advertisement to show to you.)
It is intriguing that an organisation that conducts (player) auctions every year (though not very well) should mess up the auction process of sponsorship rights.
What is a Chinese company?
Enough of auction theory for now. We must mention that Dream11 is already the IPL's "official partner", paying ₹161 crore each year. It looks like that deal is off now, since presumably Dream11 can't afford both. Instead, the IPL will now have TWO official partners - EdTech firm Unacademy and credit card payments platform Cred.
The article in Outlook looks a bit speculative about the precise numbers but we gather that both Unacademy and Cred will pay ₹60 Crore each per year, or ₹120 Crore in total, or a ₹41 Crore shortfall compared to earlier.
In any case, the replacement of Vivo by Dream11 as the official sponsor of the IPL raises the question of what a "Chinese company" is. Vivo, you might recall, pulled out of the IPL because of the anti-China sentiment in India following the border clashes this year. And in its place has come Dream11, in which Chinese social media behemoth Tencent is an investor.
The extent of Tencent's involvement in Dream11 is not clear. While one report says that they are a "majority investor" (at least at the time of investment), other reports are less clear about the exact stake.
We need to keep in mind that Tencent's investment is purely financial, and part of its overall strategy to invest in startups in India (Tencent also invested in Flipkart and Ola and Byju's, among others). This means that if and when Dream11 ever becomes profitable and pays dividends, a part of that dividend will flow back to China.
So does that make it a "Chinese" company? Does a company in which a small number of shares are owned by Chinese individuals and companies become "Chinese"? If not, is there a threshold stake beyond which a company with Chinese ownership becomes Chinese? We don't have answers.
Here is some nice analysis about why Dream11 is putting in so much money into the IPL. Basically IPL is the biggest sporting event in India, and the biggest event on which fantasy sport is based. So Dream11 has a direct stake in the IPL being a grand success and garnering wide interest. This sponsorship can be seen as a doubling down on this stake.
The same article has another interesting tidbit:
CEO Jain is the son of Anand Jain, a trusted aide of Mukesh Ambani, the chairman of Reliance Industries.
It seems like you can't do business in India without having a Reliance connection. Just like it is not so easy to do business in India without dealing with a Chinese connection.
Dhoni's dream run continues
And when it comes to Indian sport, it is hard to do business without dealing with prominent sportspersons. Dream11's most recognisable brand ambassador is former Indian cricket captain Mahendra Singh Dhoni, who announced his retirement from international cricket last week.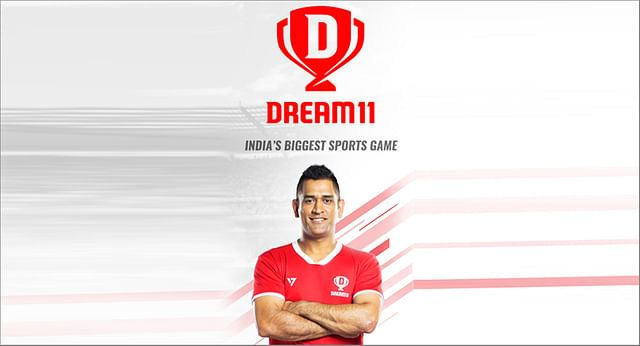 In the past decades it was common for current and retired sportspersons to mismanage their finances, and sometimes end their lives in penury. In the last 30 years, not only have cricketers' incomes improved drastically, but they are also seemingly being given sound financial advice.
Dhoni seems to have made a lot of seemingly sound financial investments. At a meta level, earlier this year, he put in some money into fintech startup Khatabook. Earlier he had put money into Cars24, Indian Soccer League franchise Chennayin FC, Hockey India League franchise Ranchi Rays, and perhaps most "famously", sports management company Rhiti Sports.
Rhiti Sports had been in the news in 2015 for managing Dhoni's India teammates Suresh Raina and Ravindra Jadeja at a time when Dhoni was India captain (and consequently had a say in team selection). Rhiti also managed the marketing portfolio of Chennai Super Kings, the IPL team that Dhoni has led since the inception of the tournament. In 2013, Dhoni was made Vice President at India Cements, the company that owns Chennai Super Kings.
Apart from putting in his money in various ventures, Dhoni has also proved adept over the years in making money from sources other than cricket. In October 2019, he had been dropped from Indian cricket's central contract list. Despite that, his income for the year went up to ₹136 Crore (~$18 million). Here (2017 article) is a list of advertisements featuring Dhoni.
It has been indicated that Dhoni will continue playing in the IPL until 2022 at least. Even after that it is unlikely that we are going to have seen the last of him. His businesses and endorsements will live on.