Visa power. Now you can't go get it
With the US cracking down on immigrant visas, Indian IT is likely to have it tough. Or are they already hedged?
The law of unintended consequences, often cited but rarely defined, is that actions of people—and especially of government—always have effects that are unanticipated or unintended. Economists and other social scientists have heeded its power for centuries; for just as long, politicians and popular opinion have largely ignored it.

The concept of unintended consequences is one of the building blocks of economics. Adam Smith's "invisible hand," the most famous metaphor in social science, is an example of a positive unintended consequence. Smith maintained that each individual, seeking only his own gain, "is led by an invisible hand to promote an end which was no part of his intention," that end being the public interest. "It is not from the benevolence of the butcher, or the baker, that we expect our dinner," Smith wrote, "but from regard to their own self interest."
These are Rob Norton's words from an excellent essay for EconLib about unintended consequences.
It will not be too much of a stretch to claim that most of modern economics and public policy is about unintended consequences. It is rather easy to frame policy if the consequences were exactly the same as what was intended. It is unintended consequences that make policymaking an art, and make a mess of most policy.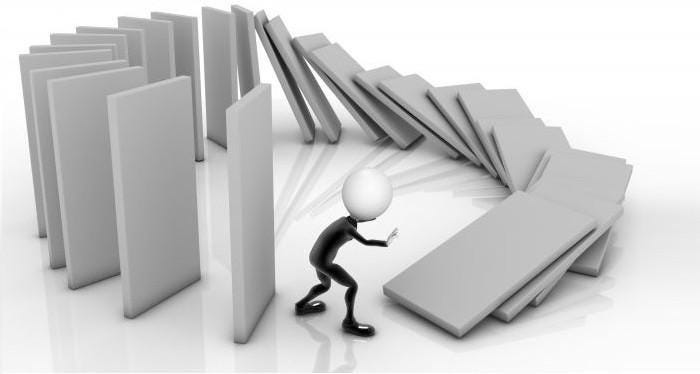 In 1965, in the wake of the Civil Rights movement, the USA opened up its visa regime. And Indians started moving to the USA. Deferring to an excellent essay in the Indian Express:
Indians began coming to the US in significant numbers only in the late 1960s after the passage of the Nationality and Immigration Act of 1965. Prior to it, there were restrictions on the immigration of Indians — and of most other Asians. There were national origin quotas in immigration laws that favoured countries of Northwestern Europe. Just before the 1965 law, citizens of three countries — Ireland, Germany and the UK — together had claims to as many as 70 per cent of the total visas available to enter the US. The new law replaced the national origin quotas with a racially blind distribution of visas, with preferences based on family relationships and skills subject to caps for individual countries.
Like with any policy, the 1965 visa law had its share of unintended consequences. Back to the same essay:
But these profound changes were largely unanticipated by the law's architects.

Family reunification was expected to bring mostly relatives of US citizens of the time and keep the country's racial and ethnic composition more or less unchanged. That the law would initiate successive waves of "chain migration" was not anticipated. Once a single new legal immigrant became a naturalised citizen, he or she could sponsor immigrant visas for his or her parents and siblings, who in time could sponsor more relatives. As much as two-thirds of legal immigration to the US is now based on family reunification.
A lot of the last fifty five years in the US have been spent trying to undo the unintended consequences of the 1965 legislation, while not tinkering with the intended consequences (to bring highly skilled people from all over the world to the United States).
While there are no racial quotas for issuing immigrant visas, there are national quotas for turning immigrant visa (H1B) holders into permanent residents (green cards). With Indians accounting for over two thirds of H1B visa recipients each year, the wait for green cards is getting progressively longer. Quartz estimates that "200,000 Indians might die waiting for a green card". That is not hyperbole.
Skilled Indian workers make up 75% of the employment-based green card backlog, with over 700,000 of them in line. Currently, the number of green cards issued each year is limited to 140,000.

The backlog for India is so huge that even when these 200,000 people are no longer on the waitlist, the timeline for the surviving Indians will still stretch over six decades the author's predictions show.
That it takes so long nowadays for H1B visa holders to "graduate" to green cards works to the advantage of American employers. Bad Blood, John Carreyrou's excellent "biography" of biotech startup Theranos, has this paragraph.
For the dozens of Indians Theranos employed, the fear of being fired was more than just the dread of losing a paycheck. Most were on H-1B visas and dependent on their continued employment at the company to remain in the country. With a despotic boss like Sunny holding their fates in his hands, it was akin to indentured servitude.
While experiences of H1B employees elsewhere may not have been as bad as it was at Theranos, that the employees were in the USA at the mercy of their employers meant that employers could exercise significant bargaining power with respect to the employees. All unintended consequences of the USA's visa regime.
In any case, there is now a new visa regime.
United States President Donald Trump signed an order Monday suspending the temporary work visas, including H-1B, for foreigners till the end of the year.

In order to bar the entry of immigrants in US, the latest Trump order freezes new H1-B and H-4 visas, used by technology workers and their families, as well as L visas for intracompany transfers and most J visas for work- and study-abroad programs, through the end of the year.
The intended consequence is that by cutting immigration, the supply of workers goes down, and so Americans will be less hard-hit by the Covid-19 pandemic.
"Many workers have been hurt through no fault of their own due to coronavirusand they should not remain on the sidelines while being replaced by new foreign labour. With some exceptions, we should not permit large numbers of foreign workers to enter the United States at a time when so many Americans are out of work," an official statement by the White House read.
Not surprisingly, Silicon Valley, that employs a large number of H1B visa holders, is not happy with the new regime.
One set of companies that will be directly affected by the visa ban are Indian information technology companies that rely on deploying a large number of Indians "onsite" to service their clients. Beyond banning the issue of new visas till the end of the year, the June 23rd action also pushes through more visa reforms.
Apart from the suspension of these work visas, the executive order signed by Trump has also made sweeping changes to the H-1B visa norms, which will no longer be decided by the currently prevalent lottery system. The new norms will now favour highly skilled workers who are paid the highest wages by their respective companies.
Essentially, even after the current ban is done, people with higher paid jobs will get visas in preference to those with lower paid jobs. It should not be hard to imagine the unintended consequences of these (think of the phrase "cost to company").
Meanwhile, it seems like some of these changes to the American visa law were anticipated by Indian IT companies, which have stepped up offshoring of work and local hiring in the US. Also the move to remote working in the wake of the pandemic is likely to ease the impact of the visa ban.
Aniket Pande of Prabhudas Lilladher said that TCS, Wipro and HCLT have increased localization efforts in the US and have more than 50% local US workforce. 

[…]

Emkay Global Financial analysts Manik Taneja and Monit Vyas said, ""We are seeing once again a shift toward greater offshore delivery as compared to 'onshorization' in play through a better part of the CY10-20 decade…Given a weak macro environment and potential reset in client businesses due to Covid-19, we see a case for greater offshoring in the sector over the medium term." 
In yet another unintended consequence, the visa ban is also likely to be a boon for global in-house centres, if this report in Mint is to be believed.
Analysts believe India has been the hotbed for GICs for many years and the work visa ban is expected to further accelerate the momentum. "Companies will expand their India footprint if they are unable to hire in the US. This will reduce the number of senior leaders relocating from the GIC locations to headquarters, ensuring that a critical mass of top technical and domain experts stay at the GICs, driving global roles from India," said Pari Natarajan, CEO, Zinnov.
Meanwhile, it is not just H1B employees who have been affected by the US Government's recent changes in immigration policies. In the wake of the pandemic, some universities in the US have decided to hold classes online for the next academic year. Now, students enrolled in programs that are going to be online-only will have their visas suspended and have to leave the US.
Not surprisingly, this is bound to have its quota of externalities.
The decision threatens significant economic damage for many US universities, given their heavy dependence on full-fee-paying international students, the growing number of institutions likely to remain with online-heavy or online-only formats in the autumn, and the relative willingness of foreign students to remain enrolled either way.

[…]

The damage is likely to be especially bad for public colleges, where data have shown international students to account for almost 30 per cent of total fee revenue despite comprising about 12 per cent of total enrolment.
Elsewhere
With TikTok being banned in India, Facebook is rolling out Instagram Reels.
Instagram  said on Wednesday it is rolling out Reels — a feature that allows users to create short-form videos (up to 15 seconds long) set to music or other audio — to a "broad" user base in India. The Facebook -owned service first began testing Reels, which has been widely referred as "TikTok clone", in select markets late last year.
Universities in the UK are mulling chartering flights.
Discussions are believed to be ongoing between the UK sector and companies that may be able to arrange flights from countries such as China and India to ensure students are able to avoid potential complications caused by a lack of scheduled services due to the pandemic.

It comes after it emerged that Queen's University Belfast would charter a flight from Beijing in September, and that the University of Bolton was making plans to fly in students from India, China and Africa.
We spoke about Reliance Jio "going underground" earlier this week. Now, Abu Dhabi Investment Authority wants to get in on JioFiber.
Abu Dhabi Investment Authority (ADIA) has renewed negotiations with Reliance Industries Ltd (RIL) to pump in approximately a billion dollars (about Rs 75,000 crore) into the RIL subsidiary InvIT—Jio Digital Fibre. Last month, ADIA had decided to infuse Rs 5,683.50 crore in Jio Platforms, and the sovereign wealth fund's investment would translate into a 1.16 per cent equity stake in the RIL's digital unit
That's about it for today!