If you google $10B, what do you get?
Google has announced it will invest $10 billion in India "over the next 5-7 years". What does this really mean?
Google wants to invest $10 billion in India to "help accelerate India's digital economy". The company announced this in its India-focussed annual event on Monday. Following the event, Google CEO Sundar Pichai spoke with Prime Minister Narendra Modi. One wonders whether they used Google Meet or Jio Meet for the meeting.
TechCrunch reports that the investment will "focus on four areas".
First, enabling affordable access and information for every Indian in their own language, whether it's Hindi, Tamil, Punjabi or any other

Second, building new products and services that are deeply relevant to India's unique needs

Third, empowering businesses as they continue to embark on their digital transformation

Fourth, leveraging technology and AI for social good, in areas like health, education and agriculture
So far, maybe since it's only been a day since this proposed investment got announced, it's not very clear how Google will invest to enable the above areas. In business school speak, it all appears a bit "global".
It is also important to note that the $10 billion will be invested "over the next five to seven years" (this is a clever marketing tactic primarily used by American sports teams to make numbers seem larger than they really are).
That comes to an average of $1.4-2 billion a year. Compared to Google's 2019 global revenue of $160 billion, the number is not large, especially for a market that it considers to be a future big opportunity.
Perhaps the conservatism is because India is not yet a big market for Google. A change in accounting standard meant that its India revenue in the year ending March 2019 was ₹4147 Crore (or ₹41 billion, or about $550 million). Prior to this accounting change, Google's India revenues were about twice that number.
According to Tofler, Google has said IT enabled services contributed 36%, IT services 36%, and advertising revenue 28% to Google India's total turnover.
Google's Cloud services have failed to take off in India, a market that is dominated by Amazon and Microsoft. Android, the predominant OS on mobile phones in India, is open source and Google doesn't directly make money off it.
As part of its announcements on Monday, Google announced that it would be working to train 1 million teachers in India "to deliver blended education". This is possibly significant in the wake of the pandemic, as education seems to be moving partly online. Google also made a $1 million donation to Kaivalya Education Foundation to enable it to train teachers.
Again, it all seems a bit "global".
Outside of its core business, Google has made a few other investments in India. In 2017, Google had invested $12 million in concierge app Dunzo. Google had also tied up with the Indian Railways to provide free WiFi at Indian train stations. This project, dubbed "Station", was wound up earlier this year as 4G-based mobile internet became more prevalent. In 2018, there were talks that Google would launch Project Loon, its balloon based broadband service, in India. Maybe that also went Station's way.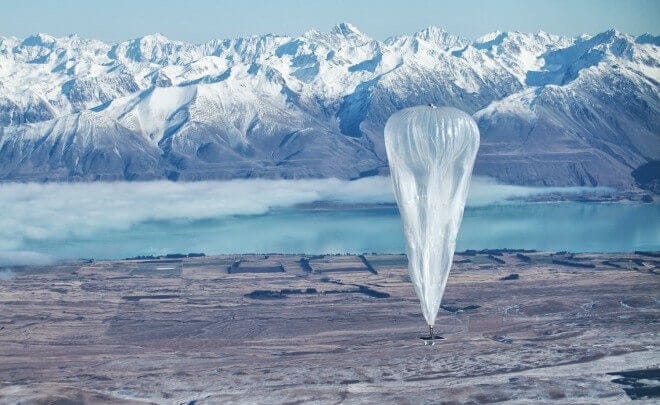 Google's announcement of its $10 billion investment comes months after Facebook invested $5.7 billion in Jio, India's largest telecom network. Maybe we can imagine Mark Zuckerberg telling Sundar Pichai, "when you have to invest, invest. Don't talk".
Or wait a minute.
It's not just a platform for Private Equity firms
A few weeks back, we wrote about how Jio Platforms has become a "platform for private equity firms" to come together. Now it seems like it's also becoming a platform for tech companies to come together.
First, we had the deal between Jio and Microsoft where the former would set up data centres to power Microsoft's Azure cloud platform, and also distribute Microsoft Cloud products in India.
Then, in April, Facebook announced that it would be investing $5.7 billion in Jio Platforms for a 9.99% stake. The deal closed earlier this month, after which Jio Chat launched an interface that looks uncannily similar to Facebook's WhatsApp.
When Google announced on Monday that it would be investing $10 bilion "to power India's digital future", it is possible that many thought that some of this money would be going to Vodafone-Idea, which we had written about last month.
Instead, it turns out that $4 billion (of the $10 billion) will be going to Jio Platforms!
So not only Private Equity, but Jio Platforms seems to becoming a platform to bring together global technology firms. All that is left now is for Amazon to invest in Jio. Maybe if that happens, Indians can invest in Jio rather than investing in NASDAQ. Oh wait - Jio wants a NASDAQ listing.
In any case, Reliance stock has seen a strong bull run this year, going up by 28% while the benchmark Nifty Index is down 11%. On Monday, prices rallied by 3% which took its market capitalisation to ₹12 trillion and chairman Mukesh Ambani's net worth to $72.4 billion (on Tuesday, Reliance stock dropped 1%, so Ambani's net worth at the time of "going to press" is $71.7 billion).
This puts him just ahead of Google founders Larry Page and Sergey Brin, who are worth $71.6 billion and $69.4 billion respectively.
---
The timing of Google's proposed investment in India, and proposed investment in Jio, is interesting. It is possible that Google wanted to announce its Jio investment as part of the $10 billion announcement on Monday, but talks didn't proceed as planned. It is also possible that the news was leaked on Tuesday (note that the investment hasn't been confirmed yet) in anticipation of Reliance's Annual General Meeting on Wednesday.