Auto Sales: Good or Bad?
Car sales were down 78% in the April-June quarter, and the industry body is crying doom. Elsewhere the same industry body is saying there is "significant improvement". What is really happening?
We are in the middle of a raging global pandemic. People are afraid to step out. In some places, and at some points in time, they aren't being allowed to step out anyway, as governments impose lockdowns. And then comes the news that the sales of a particular sector is 90% of the comparable period last year.
Is this good or bad? Is it "only a 10% drop" or "a worrisome 10% drop"? We had seen this last week with regard to the energy sector, where both fuel sales and electricity consumption in June 2020 were about 90% of what they were in June 2019. Mint had said that the fuel data indicated "a sharp recovery", while the Financial Express had thought a similar drop in electricity demand reflected "a dull economy".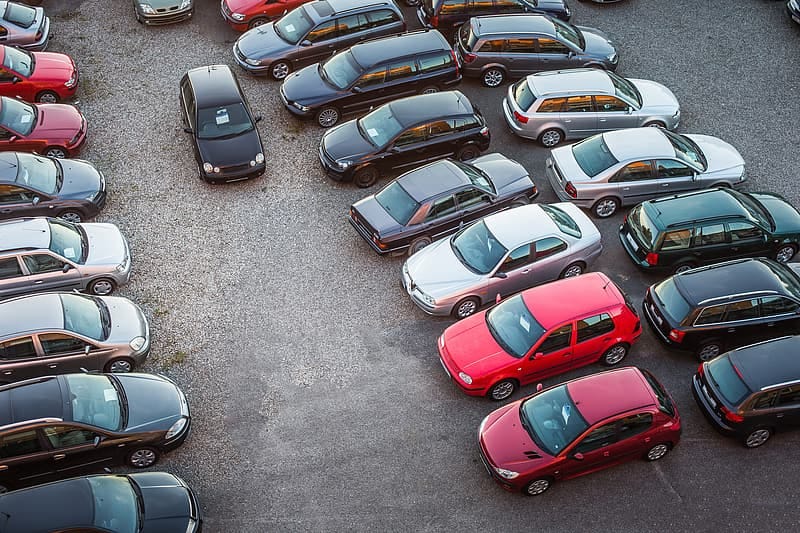 The automobile sector seems to be caught in a similar trap, unable to decide if a 10% drop in sales in July is "half empty" or "half full" (using the usually used glass metaphor).
In the half empty tank, you have the Society of Indian Automobile Manufacturers (SIAM), an industry body which has demanded a (Goods and Services) tax cut for the auto sector.
Car sales in the April-June quarter were 78% down from last year (not unexpected - there was a stringent nationwide lockdown in April which only got marginally relaxed in May and June). In June alone (when the lockdown was least stringent), sales were down 50% compared to last year (this is the month where electricity and fuel demand were 90% of last year).
It is not like the auto industry was doing fantastically before the pandemic. From the same ET article:
Passenger vehicle sales fell for the ninth straight quarter by 78.43% to 153,734 units in April-June 2020, SIAM data showed. Sales of commercial vehicles declined for the fifth consecutive quarter by 84.81% to 31,636 units in the same period. Meanwhile, two-wheelers slid for the sixth straight quarter by 74.21% to 1,293,113 units in the period under review.
Car sales have been declining for nine quarters, trucks for five quarters and motorcycles for six quarters. And they are offering the pandemic as an excuse for a tax cut.
---
As the auto sector continues to slump, and do so at a faster rate, manufacturers have decided to alter disclosures. Tata Motors, India's largest automobile company by revenue (it mostly sells trucks), has decided to report numbers only once every quarter compared to the usual practice of reporting monthly.
The other philosophical question carmakers are grappling with is when a car is really sold. Is a car sold when it leaves the factory and heads to a distributor? Or do they have to wait until an end customer buys the car and gets a registration plate for it? SIAM seems to recommend the latter, but traditionally in India, a car has been counted as sold when it leaves the factory (or "wholesale").
In some sense, a crisis is possibly a good time to alter conventions since the numbers don't make sense anyways.
Back to our original philosophical question, we had seen that SIAM was in the "half empty" group when it came to interpreting automobile sales data, and had demanded a tax cut. In the half full group we have, you might have guessed it, SIAM again! In a press release on Tuesday, the industry body reported the 75% drop in sales compared to last year, and then added that there were "significant improvement in June".
And a few days earlier, the Economic Times had reported (paywalled) that demand was "back on track", with supply being the major issue for the sector.
We didn't know who to believe, and how to resolve this quandary, so we asked an expert. We spoke to Avik Chattopadhay, former head of marketing, product planning and PR at Volkswagen India; and former VP at PSA Peugeot Citroen. This is what he told us:
"The industry needs serious stimulus to revive consumer demand hence will paint a picture of doom and gloom...all dark clouds. The narrative will be about taking 3-4 years to get back to September 2018 levels, hoping that the government does wake up and offer some immediate support like a cut in GST rates or an incentivised vehicle scrappage scheme [just like the 'cash for clunkers' in US and Europe in 2008-2009]. Persistent pressure play here by the industry, which is required.

Individual brands need to keep their network partners motivated enough to drag themselves through and out of these times, hence the positive messaging of demand reviving and consumer sentiment looking up...the sun peeping out from the dark clouds. Hence brands like Hero and Hyundai go to town with the positive messages. Helps build own network morale from closing outlets, pruning workforce, and stopping all planned investments. And demoralise competition network further. Temporary tactics according to me. 

The consumer sentiment will remain as depressed as before, as you and I will be totally confused by this contrasting messaging."
In September 2019, India had proposed a "cash for clunkers" policy to get ageing vehicles off the roads. Nothing seems to have come of it yet. And this article in Quartz explains why the original "cash for clunkers" policy in the US backfired.
In any case, fundamentals suggest that demand for automobiles should pick up once the pandemic is over and people start travelling once again. Essentially, the pandemic has made people paranoid about closed and crowded spaces, with one such obvious space being public transport. So the demand for personal automobiles should go up.
However, the pandemic has also devastated the incomes and livelihoods of several people, so there is less money going around. You need a car but have less money. What do you do? You buy a used car.
The Times of India reports that sales of used cars and bikes is already going up. India's used car market is normally only 1.5 times the market for new cars, compared to 2.8 times in the US and 3.4 times in the UK. There is potential for greater churn of vehicles in India, and that is what is getting used car brokers (actually, some of them are market makers) such as Mahindra First Choice, Droom and Maruti Suzuki Truevalue excited. Even Mercedes Benz expects used car sales to increase.
The automobile industry contributes 7.5% to India's GDP, which Acuite, a rating agency, expects to go down to 7% this year. While 7.5% (or 7%) for a single sector may not seem large, it is pertinent to note that the sector accounts for nearly half (49%) of manufacturing GDP.
So, tax relief cannot really be ruled out. It is another matter whether that will help revive the sector. Right now, the glass seems both empty and full.