Made In India, with Incentives
If we were the sort that gave boring titles to newsletters, we would have called this "Production Linked Incentives"
In light of the recent border clashes between India and China in Ladakh, one mobile phone brand started proudly brandishing its "made in India" credentials - Chinese-owned Xiaomi.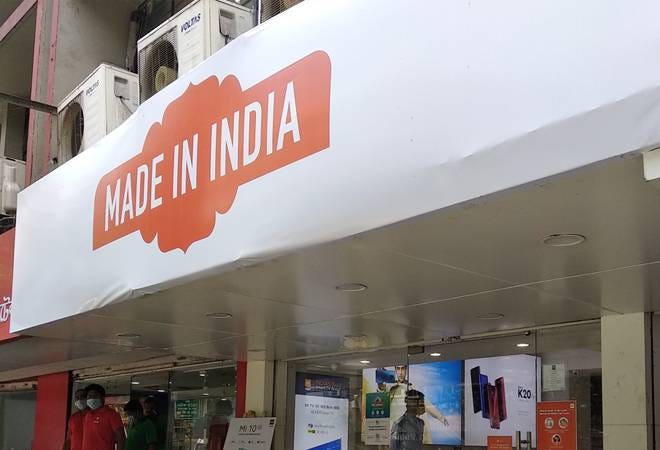 The Indian government wants to change that. It wants more mobile phones to be made in India. Also, with China getting into conflicts with lots of countries, including the US and the UK, there is the feeling that global manufacturers will want to de-risk their supply chains from Chinese dominance and so they will diversify. The Indian government wants to capture some of the benefits (report from early May, to go with this report from April) of this diversification.
The government in April reached out to more than 1,000 companies in the U.S. and through overseas missions to offer incentives for manufacturers seeking to move out of China, according to Indian officials who asked not to be identified, citing rules on speaking with the media. India is prioritizing medical equipment suppliers, food processing units, textiles, leather and auto part makers among more than 550 products covered in the discussions, they said. 
So the government has started "production linked incentives" (PLI; we challenge you to find a more bureaucratic name than that) for electronics manufacturers to make in India and export to the world.
Like its name, PLI's conditions also seem rather complex, though Business Insider has tried to decipher them for us.
Production linked incentives (PLI) are awarded to companies which make an application to the government to take part in the scheme.

Based on the scheme details, these PLIs go up to 6% and companies will have to reach the minimum threshold limits in terms of investment and sales. These PLIs will be offered for five years after the year in which the application has been made.
It's not intuitive what "6%" here means but electronic manufacturers seem to understand it. Sticking to the Business Insider piece:
"The newly introduced schemes by the Ministry of Electronics and IT (MietY) are a welcome move and will give India an opportunity to boost local handset production leading to an increase in export-led manufacturing moving forward," Xiaomi India's Chief Operating Officer, Muralikrishnan B was quoted by ET.

"We believe many Indian champions will be born out of this push by the government not only for catering to domestic demand but also supplying to global markets," said Sunil Vachani, Managing Director, Dixon Technologies, which makes TVs for Xiaomi and phones for Samsung.
Electronic manufacturers have understood the incentives so well that they have actually started making announcements for investments to manufacture in India.
Foxconn, one of Apple's biggest subcontractors, has said it will invest $1 billion into a manufacturing plant in Sriperumbudur in Tamil Nadu.
Further, the Reuters report also states that Foxconn will add 6,000 jobs at its Sriperumbur plant in Tamil Nadu as part of this investment. This is the plant where the company manufactures the iPhone XR, Apple's cheaper flagship-class iPhone. Foxconn also used to manufacture the older version of the iPhone SE and some others that have been discontinued by the company globally. It's unclear whether the iPhone SE 2020, which was launched earlier this year, is also going to be made here.
Wistron, another of Apple's big subcontractors which already has a plant in India, is going to manufacture the newly announced iPhone SE 2020 in India. And recently, Pegatron, yet another Apple assembler, announced that it would open a manufacturing plant in India.
The Financial Express reports that Apple wants to "make India an export hub". Given that Wistron and Foxconn were already assembling iPhone 7 and iPhone XR in India, it is possible that Apple was planning to invest in India anyways. However, the recently announced incentives ("PLI") seem to have hastened the process.
The slew of investments in response to the PLI is not limited to the Apple ecosystem. Samsung recently started manufacturing its smartwatches in India. In January, Samsung also announced that it was going to invest $705 million in a smartphone display plant in Noida, near Delhi. It will be interesting to see if the company will make more investments in response to the PLI (here is a confusing report that refers to Samsung's display investment after the PLI was announced).
From Mobiles to Medicines
Electronics wasn't the only sector to receive PLI. The Indian government, in June, also announced incentives for manufacturers of Active Pharmaceutical Ingredients (APIs). These incentives were made part of an incentive scheme the government had announced for the pharmaceutical sector in March.
Unlike the PLI for electronics, which hopes to build India as an export hub, the incentives for pharma companies was primarily directed at domestic usage.
The incentive — part of a Rs 10,000-crore production-linked incentive scheme to boost domestic manufacturing of critical bulk drugs and APIs approved by the Cabinet in March — will be given to companies investing on greenfield plants to manufacture 53 crucial APIs of anti-TB drugs, steroids, vitamins, etc, with the rider that they must supply to domestic drug makers. 

"The scheme is applicable for domestic consumption only," a government official told ET on condition of anonymity. 
Here is a good, if technical, introduction to APIs.
Active pharmaceutical ingredient (API), is the term used to refer to the biologically active component of a drug product (e.g. tablet, capsule). Drug products are usually composed of several components. The aforementioned API is the primary ingredient.
Why has the government added APIs to the incentive package that already existed for pharma? Once again, it has to do with China.
India's dependence on API imports from China needs a critical review. It is important to underline that in 1991, India imported only 0.3% of its active ingredients from China. However, currently, India imports 70% of its API from China. This shift is a result of many factors. The emergence of China as a major supplier of APIs in the world market is on account of scale economies and aggressive government support programmes for capex, subsidised interest, free land, electricity and water resulted in lowering the cost of API by over 40%. Coincidentally, in India, with the relaxing of the licensing policies and implementation of the product patent law in 2005, pharma companies preferred to import API rather than to produce domestically.
India is not alone in wanting to reduce its dependence on China for pharmaceutical ingredients. Meanwhile, India has started trying to diversify its sources of APIs.
India is considering importing certain active pharmaceutical ingredients (APIs) and intermediaries from alternative sources such as the United States, Italy, Singapore and Hong Kong, leading to ramping up domestic capacity in a bid to reduce dependence on China, two officials aware of development said.
And now, after PLI for the pharma and electronics sectors have started seeing some response (primarily from Apple), the Indian government is looking to extend similar incentives to five more sectors.
Textile, food processing, battery manufacturing, auto components and network products are proposed to be covered under this programme where the total incentives could be as high as Rs 50,000 crore, top government officials said. The government had earlier this year announced similar schemes for the manufacturing of electronics products and pharmaceutical raw material. 
---
The bible has the story that Benoit Mandelbrot, in his excellent book The (mis)Behaviour of Markets called the "Joseph effect". From the Bible:
After two full years had passed, Pharaoh had a dream: He was standing beside the Nile, when seven cows, sleek and well-fed, came up from the river and began to graze among the reeds. After them, seven other cows, sickly and thin, came up from the Nile and stood beside the well-fed cows on the bank of the river. And the cows that were sickly and thin devoured the seven sleek, well-fed cows.
Joseph interpreted the Pharaoh's dream to mean that seven years of famine would be followed by seven years of abundance and vice versa. Mandelbrot, in his book, interpreted it in terms of the flow of the Nile, where years of flooding are followed by more years of flooding until suddenly there is little water.
Mandelbrot goes on to describe the efforts of Harold Edwin Hurst, also known as "Abu Nil" (father of the Nile), in helping the Egyptian government dam the Nile.
We can also think of the Joseph Effect in terms of the world economy. What we have seen over the last 2-3 decades, especially with the rise of globalisation and China's increasing economic integration, is "seven lean years". Companies have looked to go lean. Optimise supply chains. Cut redundancies. Squeeze out the last cent of profit.
Now, with an unexpected global pandemic having hit us (Nassim Taleb insists this is a "White Swan", not a "Black Swan"), and with China acting belligerent with its neighbours and other trading partners, the downsides of efficiency are here to see - too much efficiency also results in fragility.
And so, we are going to enter a "fat period". Where companies and countries look to build in redundancy and reduce fragility. Different countries and companies are going to take different routes in getting fat. India's route is by giving explicit incentives to explicit sectors to build robustness. Standard economic theory will find this inefficient, but then again, standard economic theory doesn't have that much room for "fatness".
A few years down the line, the pandemic would have been forgotten. People won't know why we built in the redundancies that we did. And start questioning the efficiencies. The Joseph Effect will occur again.